What is AFD?
AFD stands for Accelerated File Delivery, and is a piece of software which allows you to benefit from multi-channel downloads to get your media & files faster from European Tour's Media Hub and download multiple files at once from Record Pages. Using this software, you can link computers to your European Tour's Media Hub account and send downloads to linked machines. You can read more details about AFD and the benefits of it here.
Setting it up
1. Download and install* AFD on your computer
Download for PC
Download for Mac
*To install AFD on your device, you will need to have administrator privileges.
2. Link AFD to your European Tour Media Hub account
Once installed, open AFD from your programmes (the AFD icon
should be visible in your icon tray or menu bar) and link it to your European Tour Media Hub account. Watch the video below on how to link your AFD installation with your European Tour Media Hub account.

You may give your linked computer a custom name to easily identify it, for instance Edit Suite 1. Click on the Settings cogwheel and change the User friendly name field. This identifies your linked machine on European Tour's Media Hub.
3. Download via AFD
- Find a record you wish to download.
- Locate the Download Media option below the video player.
- Select the Quality ('Profile') and Download Destination as your AFD-linked machine.

You may choose to send your download to another linked computer separate from the one you are working on.
4. Add a Second Account or Link a Second Machine
AFD allows users to link several user accounts to one installation/machine, and to link several machines to a single account.
This means you can send files to other devices provdiding they are online, and receive files other people download on the platform to your device if needed.

To link a second account on an AFD installation: click on the Sites option in the left hand column and select the Add a site option to connect another European Tour Media Hub account.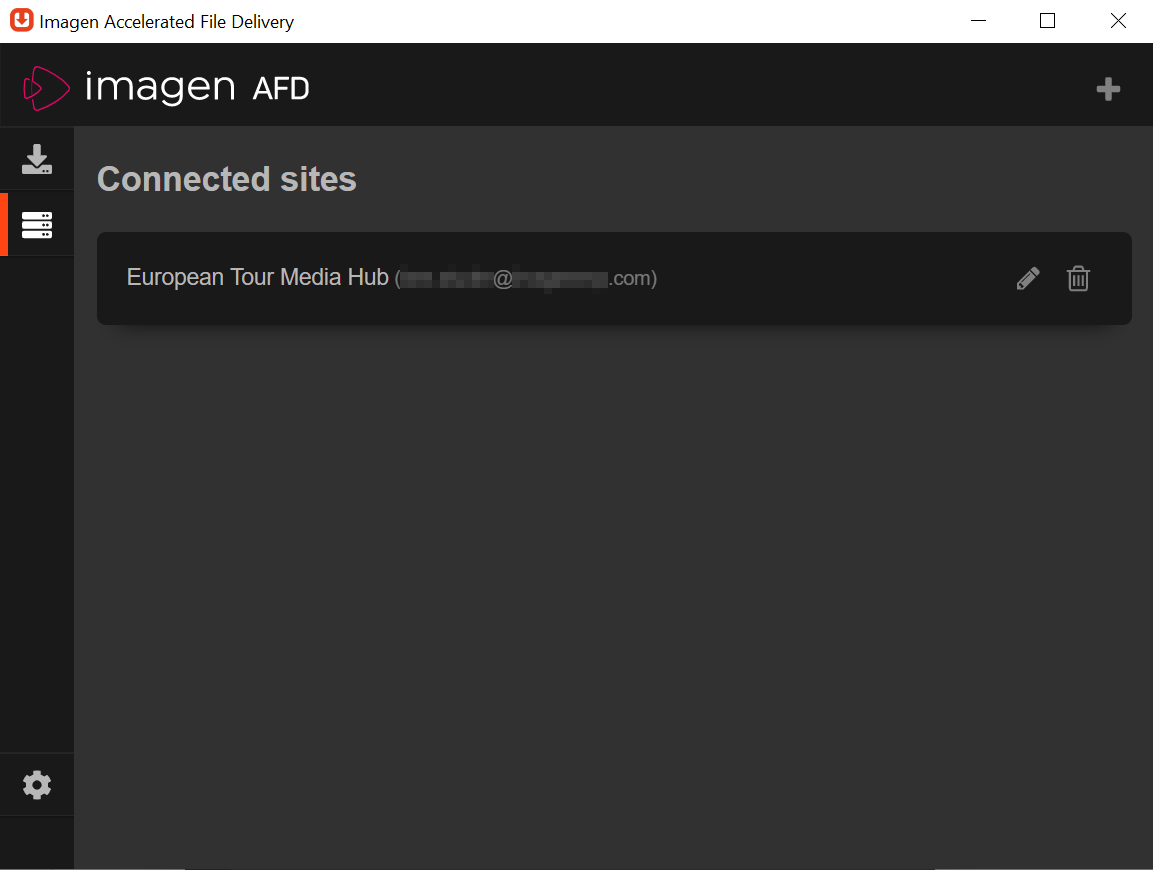 To link your account to a second AFD installation, follow steps 1 to 3 on a second machine.